Back to all posts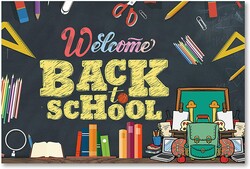 Welcome to the 2022-23 school year!
We hope you had an enjoyable summer. Our first day of school is Tuesday, September 6th. The first day is a shortened day. School is in operation from 10am – 12pm on the 6th. In the morning, buses will be picking up an hour later than regularly scheduled. Buses will pick students up at school shortly after 12pm to return home.
For parents that drive students in the morning, please use the space available on 10th Street past the chain link fence. Please do not use the staff parking to drop off your child as we have limited parking for staff.
For the first day of school, all students will assemble on the playground. Once school starts, we ask that students return to last year's classroom, while Grade 4 students meet in the gym. We will be sending out an email at the end of the day (Sept 6th) to notify you which class your child will be placed in. Students will begin regularly scheduled classes on Wednesday, September 7th.
The school is open from 8am to 4pm this week, except for Wednesday, August 31st. The school will not be open on Wednesday, August 31st as all staff are in Invermere for District professional development.